In This Issue
---

Sheila's Blog
Hello All!

I am so excited to share with you the tremendous surge in people making positive changes in their health at our Intestinal Health Institute. The volume of people undertaking cleanses, finding excellent resources to guide them and hanging in there to the point of success is truly mind-boggling. Toward the end of the newsletter I list the books and cleanses that people have undertaken at the office since I last wrote you. You now have a rich list of resources.

A few examples of the cleanses people have undertaken come from Alejandro Junger MD, Clean; Angela Stokes, Raw Emotions; Daniel Reid, The Tao of Detox and one of the most popular now, the HCG diet that Dr Simeons wrote about that back in the 1950's! Is there nothing new!

Many clients have made big health corrections using the Arise & Shine 7-Day Cleanse. And, one client has done the Arise & Shine 14-Day Cleanse. That same company has the 28-Day Cleanse as well. Are you up for it? I carry the Arise & Shine products and stock the 7 and 14-Day Cleanses, so give a call and jump on the bandwagon. I can give you some guidance. Colon hydrotherapy is a part of all of these cleanses. The idea is to move out the old and bring in the new be it weight loss, diabetes healing, depression or going to the next level of your health.

Also, we in Tucson are so fortunate to have a community resource, Kristen Taylor, who has the wonderful meetup, Succulent-Raw-Tucson. Please check it out as we have continuous events such as raw food potlucks and the Vitality Master's Series (VMS). The VMS is a series of lecture demonstrations by some of the greats in the raw food world. Feel free to join the meetup and learn of great local events and meet our wonderful community. Also, when you sign up, you have access to pictures, recipes and more information. Be sure to visit Kristen's website at: http://BeeGreenFoods.com.

Summer is such a great time to cleanse. The weather is warmer. The fruits and vegetables cool the body and are easier to eat in the hot weather. I'd love to assist you in your path to greater health. Be in touch.

Enjoy the newsletter, pass it on to your friends and stay in touch.

Enjoy,

Sheila
---

Mercury Amalgam Removal and Colon Hydrotherapy
Did you know that toxic metals in the body are released into and eliminated via the large intestines or colon?

Did you know that Rochelle Riley DDS, a Tucson dentist, never uses mercury amalgam and she can remove it from your mouth?

Mercury as we all know is a toxic metal that has been used in making amalgam fillings in our teeth. Many suffer from mercury toxicity because the mercury has leached into their system. Others are having the amalgams removed from their mouth for health reasons

Dr Klinghardt is one of the leading experts in removing toxic metals especially mercury from the body. He says that mercury finds its way to the colon or large intestines for elimination. He suggests that people who are removing amalgams or mercury from their mouth or system, clear out their large intestines using colon hydrotherapy.

So what is the process of colon hydrotherapy? CH is the gentle and safe infusion of warm water into and out of the large intestines using FDA-approved medical equipment. The process washes waste out of the large intestines including toxic metals.

Colon Hydrotherapy has a wide variety of uses. We traditionally think of it as a remover of waste, tonifier of gut muscles and a hydrator of gut tissues. CH also removes toxic metals that deposit there for elimination. Mercury is one example of a toxic metal. Radioactive elements are also toxic metals.

Years ago I worked with a medical doctor who studied with Dr Klinghardt. She tested her patients for heavy metal toxicity. For those who had toxic metals, she administered chelation therapy both oral and intravenous to her patients. Dr Klinghardt advised her that the metals would then deposit in the colon with 24-48 hours and that was the zone in which the patients should receive colon hydrotherapy sessions to flush the toxic metals out.

Currently, I am working with a stage-4 cancer person who is healing beautifully. She is doing heavy metal detox and I see her every other week after she has received her chelation session.

The same holds true for those who are detoxing mercury for their mouth. Fortunately, Dr Riley DDS does not use mercury amalgam. However, she helps people to remove it from their teeth. When you view the video on mercury you will understand better how toxic mercury is and the importance of flushing it from your body.

I met Dr Rochelle Riley DDS through my Tucson BNI Group.

"Recently, we have found that moderate doses of odorless garlic appear to tremendously help the excretion of heavy metals while the patient is undergoing this intense detox program. Saunas, exercise, and colonics are also helpful."

Check out the video on mercury amalgams and more information on mercury toxicity.

---

Hot Links to Cool Places

Researchers discover link between sugar consumption and mental illness
by T.M. Hartle

Here is another great link demonstrating the toxic qualities of refined sugar. So far, I have included Dr Lustig's video in a former newsletter and Taubes' NY Times article on its toxic qualities. Read on and end your love affair with refined sugar and dairy! Remember, lactose is a complex sugar that is the sugar component of milk.

Dehydration and Allergies: 6 Simple Steps to Rehydrate Your Body
by Nancy Hearn

So often, clients come in and whether they are overweight or not, they are dehydrated. This makes for a more difficult colonic not to mention the poor immune health that it creates. Read on about the benefits of and steps to rehydrate and restore yourself.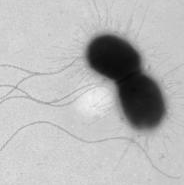 The War on Microbes
by Daniel Stolte, University of Arizona Communications, June 15, 2011

Dr Gerba and a few other good docs from the U of A give us some new understanding of the virulent e coli that was so fatal in Germany. Also, the two pictures are an excellent education for colon therapists and the public as to what these creatures look like, how they move and attach to the gut wall. Yikes! The e coli is in a gut and somehow it gets on plants.


Science discovers gut types exist in three possible varieties (Opinion)
by Paula Rothstein

More on microbes, this time what might be in your gut. Original article in Nature magazine.

CNN lists the top 12

Do you want to know the worst and the best of the fruits and vegetables to buy according to the volume of chemicals, pesticides and herbacides on them? Click on this link. Go organic.

Bentonite clay provides a world of health benefits
by Luella May

Bentonite is one of the ingredients in intestinal cleanses. Some of the many health benefits of bentonite clay are: cleansing the liver, colon and skin; balancing bacteria in the digestive tract; improving nutrient assimilation; and strengthening the immune system. Read on, it also helps remove radioactive elements from our system.

Periodic fasting increases fat burning and reduces the risk of disease
Thursday, April 28, 2011 by T.M. Hartle

Low-carb diet may reverse kidney failure in diabetics, says new research
by Nicole Parsons

I had no idea that kidney failure is related to diabetes and how prevalent kidney disease is. Once again, we are back to sugar as the cause of diabetes and kidney failure not to mention the need for kidney dialysis.

Healthy Intestinal Flora Prevent and Cure Intestinal Ailments
by Andrew Kim

All Jacked Up: Hungry for the Truth

The reviews on this film are excellent and I think many teens will relate to the stories of the 4 teens who form the core of this film.

"How jacked up do our kids have to get before they notice what's really going on?

All Jacked Up is an angst-driven portrait of four teenagers who discover the truth about their obsessive and addictive eating habits fueled by their emotions. All this brought on by their parents, schools, and an abusive food system that profits from them with no regard to their well-being." ~Mike Adams
---

The Booklist of Detoxes and Cleanses

As I promised, below is the list of cleanses that my clients have mentioned to me that they are following and what success they are having. Check them out.

Raw Emotions
by Angela Stokes - Angela Stokes, the author of Raw Emotions, has lost over 150 pounds and for the past 6 years has a raw food diet. In her book, she deals with how she had success overcoming the cravings and emotional eating that go with obesity. She has teleseminars from time to time using her book as the launching point for diet and emotional healing.

Clean: The Revolutionary Program to Restore the Body's Natural Ability to Heal Itself

by Alejandro Junger MD.

Natural to Super Natural Health
by David Herzog.

The 7 Principles of Fat Burning
by Eric Berg DC.

The Tao of Detox: The Secrets of Yang-Sheng Dao
by Daniel Reid.

Pounds & Inches: A New Approach To Obesity
by Dr Simeons MD - This is the book on HCG!

The Master Cleanser
by Stanley Burroughs.

Tracy Anderson's 30-Day Method: The Weight-Loss Kick-Start that Makes Perfection Possible
by Tracy Anderson with Forward by Gwyneth Paltrow.

The Biggest Loser 30-Day Jump Start: Lose Weight, Get in Shape, and Start Living the Biggest Loser Lifestyle Today!
Cheryl Forberg RD, Melissa Roberson, Lisa Wheeler and Biggest Loser Experts and Cast.
---

The Economic Colonic

From the time you receive this newsletter until July 18, Monday, 2011 you may purchase colonic(s) at the amazingly reduced rate of $55 each. You may purchase any number and they must be used within 3 months from the date of purchase. You have to say the words, 'economic colonic' to receive the gift price!!!!
---

Remember! I Give Lectures and Presentations

Sheila Shea is available to speak to your business or professional organization. I am happy to present my knowledge on colon hydrotherapy, detoxification and cleansing programs, raw food and/or specific carbohydrate diets. Email or call me (520) 325-9686.

---

Services

Colon Hydrotherapy Spa & School, Consultations, Retreats & Raw Food Classes.
---

Keep Your Plumbing Humming!


Sheila in
Forearm Balance


Well, folks, good things are happening and you are part of this transformation. I have really enjoyed seeing my clients make a difference in their health!

Give a call, send an email, I am happy to work with you to design a cleanse, to do a retreat at my home, to perform colonics on you and your family or to speak to your group about a topic that is dear to our hearts, intestinal health!

Keep on keepin' on. It only gets better.

Love,

Sheila Shea, Director

www.intestinalhealthinstitute.com


[email protected]