In This Issue
---

Sheila's Blog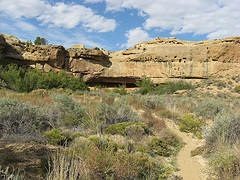 Hello Everyone,

Welcome to fall. The desert is cooling off. My pomegranates are bright red and ready to harvest. More and more people are open to improving their lifestyle, to eat better, to work out, practice regular meditation, clean out and revitalize. The newsletter is full of nuggets. Hopefully, you will latch onto some new perspective, action or behavior that will make a difference! Go for it. Lot's of raw food info. Another potluck, recipes, hot links.

Enjoy Reading,

Sheila
---

Put It on Your Calendar, Raw Food Potluck, November 6
I am having another community raw food potluck at my home on Saturday, November 6, 6-10PM. Please RSVP to me via email and I will send out the directions and parking.

Attending the potluck is my friend Jill Schneider visiting from Delray Beach FL. Jill healed herself of cancer many years ago. Now she puts individuals and groups on fasts, raw food diets, juices and green smoothies. She gives retreats in beautiful and peaceful nature settings sometimes with water features like hot springs.

Sauces, dressings, dips, entrees, desserts, beverages, green smoothies, appetizers, salads, fruits, nuts. All raw, organic, vegan made into a magic and delicious recipe. Go for it! Get your raw food apron on, head into the kitchen and prepare a luscious raw dish that you can share with at least 4 others.

I get the sense that some of you are baffled about what a raw food recipe is, where to find one or how to take time to prepare one. Guess what, it's time to return to the kitchen from the fast food isle and the convenience store snacking. Google a raw food recipe. You'll get plenty. Or buy Matt Amsden, Rawvolution. Or, go to Ani Phyo
on Amazon and order one of her books. I hear her recipes are great.

Begin to research what is in season in Tucson, where the Farmer's Market's are (see Tucson Weekly) and let this be an opportunity to get closer to nature, closer to your health and happiness. Remember to RSVP to me for directions and parking.
---

Pictures from August Raw Food Potluck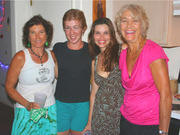 If you want to see some fun pictures of the recent community raw food potluck that I hosted at my home,
check these out
! We had a great time. Join Succulent-Raw to get the latest raw updates from Kristin Taylor and Bee Green Foods. She lists raw events happening in Tucson. She works with kids, too!
I prepped my garden for the potluck and built a new patio in the courtyard. Then it rained and a small number of us huddled under my ramada eating and talking. It was very cozy.
---

Note from a Client on Raw Food Diet
I really am feeling the need to eat raw. Perhaps you can give me tips for eating raw for one. All I eat is salad, get bored and then succumb to something that's not the best for me. ~Holly

As far as the food and the raw food, I'm in the same boat. I feel I want to do more and more raw and I get bored easily plus I also eat eggs, fish, fowl and meat. What I find works is to have a few raw food recipe books around and make one or two new recipes each week or repeat favorites. I am using mainly Matt Amsden, Rawvolution. Good pictures, good recipes. I made the eggless egg salad with a friend yesterday and it was good.

I'm thinking of putting your comment in my newsletter because I think it's a common issue. Plus go organic otherwise I think we're looking pretty much at GMO's, Genetically Modified Organisms.

Alive in 5: Raw Gourmet Meals in Five Minutes
by Angela Elliott is another book that has fast recipes for 1-2 people. That might work for you however you can always make a greater quantity, too. Brian Au has a book Raw In Ten Minutes
with 10-minutes recipes. I remember watching his DVD. He uses a lot of pine nuts in his recipes for a cream base.

Also, some raw sites have fantastic recipes and each of my newsletters has links toward the end many of which lead to raw recipes! Tons of stuff on the net.
---

Mock Tuna Raw Food Recipe by Elaina Love
This Mock Tuna Recipe is Low Glycemic, High Protein Savory and Satisfying. Click here to print the recipe.
---

Jill Schneider from Circle of Life on the Power of Breath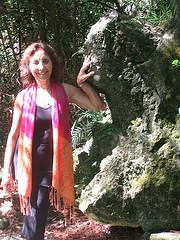 Jill has contributed a wonderful quote on the power of the breath.

"I ask people to breathe into their abdomen when they are having a colonic. Breathing opens the space. It allows release. The breath has so many powerful qualities. I'm having such success with people who are so ready to transform and reinvent themselves. This is something that I wrote to one of my clients today.
The most powerful, yet subtle, part of our lives is that feeling between each breath that comes and goes. Focusing on the breath is the way we can get a glimpse of the source of our life, which patiently sits and waits for us to come home. This feeling needs to be tapped into on all levels so that we can actually "feel" the wholeness inside of ourselves. Through that experience we can soften the ego and its negative implications. Then, we can bathe in so much love that will take away pain that does not serve us." ~Jill Schneider

---

The Economic Colonic Makes a Return Visit Due to Great Popularity!
Once again, from the time you receive this newsletter until November 20, the Economic Colonic is available for $50. The key is that you must ask for the 'economic colonic' to receive it. If you purchase of series of them, you have 5 months to use them. OK. Go for it!
---

Well-appointed Room Available at my Office

Would love to find a compatible professional that is looking for a beautiful space, cross-referrals and a centrally located office. Spacious and quiet. Call or email. (520) 325-9686 or [email protected].
---

Colon Hydrotherapist Corner
Colon Hydrotherapists are required to have up-to-date CPR certificate. A friend sent this link and it's from our very own, University of Arizona.
---

Some Hot Links to Cool Ideas
Combat Climate Change with Less Gassy Diet for Cows
By Agence France-Presse
A great article on reducing gas in cows by using a diet of grasses. That's the transition that many are making in their own diet. Many clients are eating more fruits and vegetables rather than complex sugars such as beans, grains, starchy roots, sugar and milk.
Hot Articles on Colon Cleansing by Chet Day
Years ago Chet Day asked if he could post my hemorrhoids article on his site. I answered yes, and today he has a great collection of articles on colon cleansing! Check them out.
The Soma Cafe Raw Food Restaurant, West Palm Beach, FL
My sister-in-law, Cathy, gave me the brochure of the raw food menu at the Soma Café. It's located in West Palm Beach FL. I plan to visit the Café on my next visit! Some really good raw dishes. I think they use some of the recipes from Matt Amsden in
Rawvolution
.
BTW I graduated from a high school 3 blocks away from the raw Café! How about 50 years ago!
Gut Geeks, This One Is for You! Caterpillar Guts!
Big in the news recently is the gut movement of the caterpillar. Those of you who love the science of it all will enjoy this. Do we as humans have something to learn from this research. Three articles:
Caterpillar Gut Movement
Gut First from Science News
Insect Gut Has Mind of Its Own in TheScientist.com
Free Documentaries Online, Radical Diet and Health Info
Check out some of the free to watch documentaries on your health and the health of the nation. Frankensteer, Supermarket Secrets Part 1 & 2, and the list goes on. Fantastic source. Scroll through. Happy Halloween!
Cherry Lemonade Recipe for Specific Carbohydrate Diet
Excellent SCD recipe for cherry lemonade. No sugar, honey is used.
Pomegranates: An Ancient Fruit Has Come Of Age
I have 3 trees in my courtyard backyard and the harvest is happening. I plan to pick the fruit, take all the seeds out and make juice. I'll do what I did in Miami with the passion fruits. I'll put all the seeds in my blender (Vita mix is OK), blend them up, then strain them through a strainer or a nut milk bag to remove the seed pulp and get the pure juice.
Obesity Rates Keep Rising, Troubling Health Officials by Denise Grady
Big Cherie Soria Raw Food Site for Classes and Info
---

Remember! I Give Lectures and Presentations
Sheila Shea is available to speak to your business or professional organization. I am happy to present my knowledge on colon hydrotherapy, detoxification and cleansing programs, raw food and/or specific carbohydrate diets. Email or call me (520) 325-9686.

---

Services
Colon Hydrotherapy Spa & School, Consultations, Retreats & Raw Food Classes.
---

Final Notes